ArtsACTION is a free upskilling and professional development program for creatives

This program supports creatives to get into action, work collaboratively, and refine innovative methods for success. It will assist with activating career pathways, broadening networks and building market reach. 
Now delivering across eight regional communities!

East Gippsland Shire Council

Wellington Shire Council

South Gippsland Shire Council

Bass Coast Shire Council

Murrindindi Shire Council

Mitchell Shire Council

Strathbogie Shire Council

Greater Shepparton City Council
ArtsACTION offers a six-part email resource pack, Zoom workshops, and access to a growing network
FREE to participate, ArtsACTION is delivered entirely online from 1st December 2020 to 30th June 2021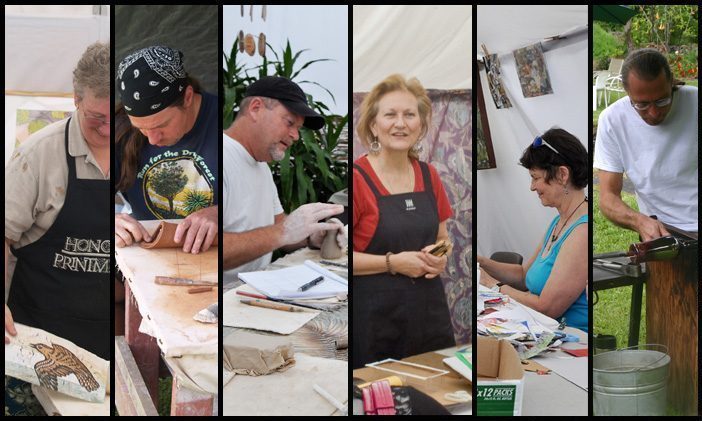 If you are an emerging or professional artist, an arts worker, involved in community arts, or work in any creative industry field, ArtsACTION is for you. If you are looking to grow your career, build your business, step up your organisation or connect with other creatives across Victoria and beyond, ArtsACTION is definitely for you!

More information about opportunities on offer

Opportunity 1: Email Resource Package

FREE six-part info-mailer series, providing inspiration and practical information to get you thinking and taking action around developing your creative career.
Themes include designing your public profile, clarifying your career goals, building your team, working collaboratively, finding your story, and developing digital connections.
Opportunity 2: Zoom Workshop Series

Six interactive online sessions delivered as a weekly series to
connect with and strengthen your networks, effectively prepare for new opportunities, and grow your
market reach
The workshop topics include:
Being Market Ready Preparing credentials –  improving portfolios, devising messaging, creating clear action plans, becoming market ready and better equipped for new opportunities.
Working Together Effectively Exploring methods/practices for working in teams – effective collaboration, supporting operation of management groups and teams, and development of current/future opportunities.
Digital Communities Identifying appropriate online platforms for effective navigation in building digital communities, set up of e-commerce tools, brand-building engagement methods, refining strategies for building reach and growing success.
Workshops are delivered each week for six weeks.
There are four series you can choose from:
Zoom Series #1 | Tuesdays 10.30-12pm | 23 Feb – 30 Mar

Zoom Series #2 | Thursdays 4-5.30pm | 25 Feb – 1 Apr

Zoom Series #3 | Wednesdays 10.30-12pm | 21 Apr – 26 May

Zoom Series #4 | Thursdays 4-5.30pm | 22 Apr – 27 May
Places are limited, so make sure you register early to confirm your spot!
More ways to connect…


Join the ArtsACTION Facebook Group – set up to provide a place for artists and creatives to ask questions, share ideas, knowledge and inspiration. It's a platform to strengthen our connections and support each other in moving forward our creative endeavours.
Previous ArtsACTION programs

ArtsACTION was originally initiated thanks to funding from the Australian Government's Building Better Regions Fund in partnership with the City of Greater Bendigo, Mount Alexander Shire, Macedon Ranges Shire, and Hepburn Shire in 2019-2020. It was delivered for Golden Plains Shire in early 2020. You can find out more about these previous programs here.

At Pop Up Art we continue to advocate for creatives to thrive, because this enriches our communities as a whole.

Subscribe to our mailing list to stay in the loop with news and future opportunities. Or get in touch if you'd like a free consultation to deliver this program to your region.